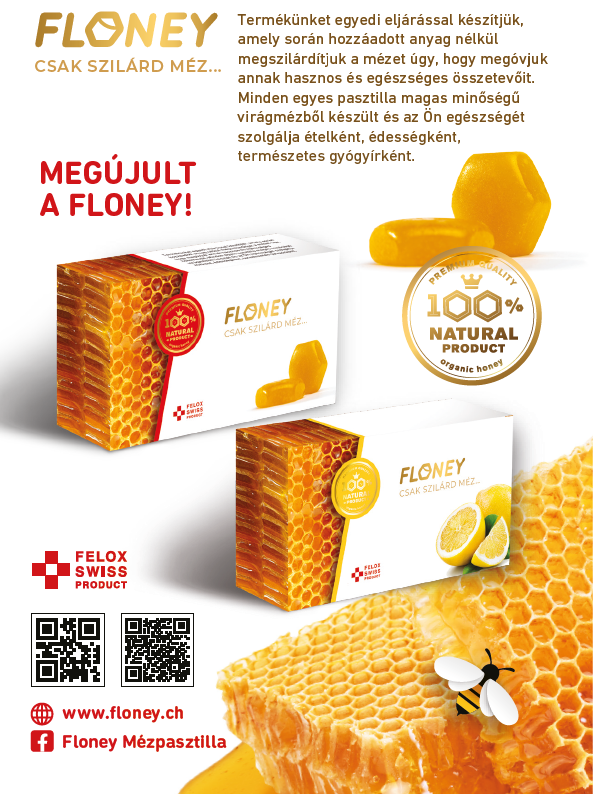 Significant changes have taken place in the life of the Floney product line and the company that manufactures it. Initial experiments and developments will be continued as part of a new, systematic development program. Our company and products are renewed in all respects. With equal priority, we also develop the unique processing process that forms the basis of our product, the associated machines, the packaging and the range of our products. As a result, we produce solid honey by a process far superior to the usual quality and introduce various, mainly natural, active ingredients. The packaging of our products is also renewed, which not only gives the Floney product family a more modern, aesthetic look, but also preserves the quality of the products for a longer period of time. Last but not least, our product range will be renewed. So far, there are huge opportunities in
the product, which we would like to exploit in the near future, proving with our new products. We develop our processes and products with the involvement and continuous supervision of the Swiss Felox Swiss GmbH. As a proof of our commitment to quality, we have also introduced the ISO 9001:2015 quality management system.
Please check back regularly to see what's new.